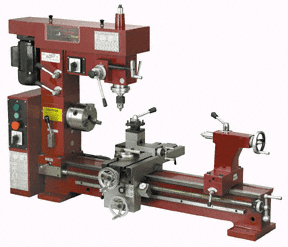 3-In-1 Multipurpose Machine with Micro Feed - 44142

Ratings: (5 is best)



1 2 3 4 5

Review by slorigami7 on August 16th, 2009

I was looking at the Smithy brand, but I cheaped out and got this instead. It is a crudely made hunk of porous metal-like junk. The lathe bearings were loose from the 1st use, I tried to adjust them, but it was a waste of time, as the adjustment changed with every attempt at use. The Mill is a little better, but there is so much slop and play in the carrige and the ways, that it's best used for milling plastic or soft Balsa type wood. All in all, it's just a short stroke drill press, which it does pretty well.
Post a Review
Log in or create a user account to post a review!