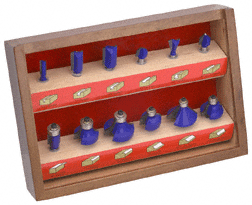 12 Piece Carbide Tip Router Bits - 46832

Ratings: (5 is best)



1 2 3 4 5

Review by Goomer on February 9th, 2010

These really surprised me, I figured for the money something would be wrong. I honestly can find nothing wrong with them, nothing bad, they do their job, seem to stay sharp, and are a great price.
Post a Review
Log in or create a user account to post a review!