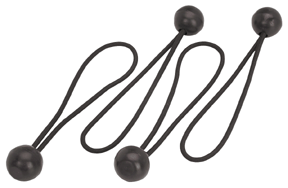 4 Piece Ball Stretch Cord Set - 47302

Ratings: (5 is best)



1 2 3 4 5

Review by Goomer on April 16th, 2013

I don't know just how I discovered these things, but find them amazingly useful. I know they were intended for securing tarps, but I found them to be far better at keeping extension cords and air hoses coiled up. Easy to fasten, easy to undo, very reusable. The HF ones are good quality, but I found equally good ones in various lengths for way less money on Amazon. Even Home Depot prices are lower than Harbor Freights. Strange, that doesn't happen often. Price is the reason for a 4, not a 5.
Post a Review
Log in or create a user account to post a review!