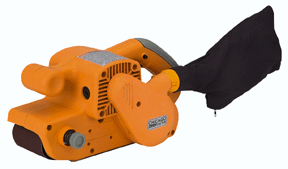 3" x 21" Belt Sander - 90045

Ratings: (5 is best)



1 2 3 4 5

Review by Bigplanz on May 13th, 2016

The legendary HF $25 belt sander. It does it all: sand, then sand some more. Then MORE! I can't kill it. Had it for about 5 years. Don't use it often, but when I do, it is used hard. The 60 grit belt will take off a lot of stock fast, so go slow, think twice. Put a less coarse belt if you don't want to take off 1/16 of an inch per pass. I am sure it is far superior to every other belt sander made. It gets stuff done, though. Plus it was only $25!
Post a Review
Log in or create a user account to post a review!