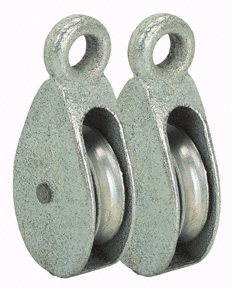 1-1/2" Single Wheel Rope Pulley, 2 Piece Set - 92305

Ratings: (5 is best)



1 2 3 4 5

Review by Goomer on March 21st, 2012

Nothing special here, some inexpensive pulleys at a much lower price than I could find anywhere else. 200 pound capacity, never any failures, but never loaded them to capacity. Finish and fit isn't great, but adequate.
Post a Review
Log in or create a user account to post a review!