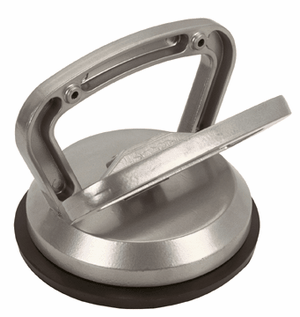 ALUMINUM SUCTION CUP LIFTER - 92825

Ratings: (5 is best)



1 2 3 4 5

Review by Goomer on March 18th, 2015

Bought a pair of these years ago just because they were on sale and I might have a use for them someday. That day was yesterday. Removing a tempered glass greenhouse panel (sliding glass door glass), I needed a way to pull it out of the space it had been in for 30 or so years. Working by myself, so no one to push the glazing out for me to catch it. No way to get ahold of the edges.

For once, I knew exactly where something was. Grabbed the two suction cups, still in the boxes, cleaned the glass off a little and they worked perfectly. Jiggled and pulled the glass a bit and lifted it right out. Probably 8 years sitting on the shelf, there was no visible deterioration of the rubber, they looked brand new, which they were. Glad I had these around.
Post a Review
Log in or create a user account to post a review!