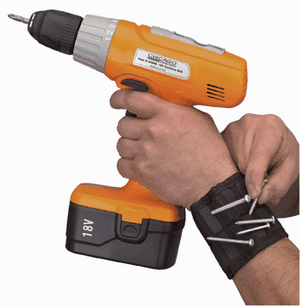 PARTS GRABBER MAGNETIC WRIST BAND - 93807

Ratings: (5 is best)



1 2 3 4 5

Review by Goomer on February 12th, 2010

When I remember to put this on, I really appreciate it. When I'm putting something up, say, drywall by myself, it puts the first screws right where you can reach them. No digging in a nail belt or pouch or pocket, trying to remember where I put the screws this time. It was pretty cheap, holds onto the screws reasonably well, and is well made.
Post a Review
Log in or create a user account to post a review!