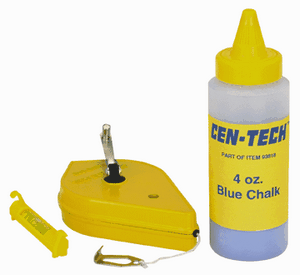 CHALK LINE REEL WITH CHALK - 93818

Ratings: (5 is best)



1 2 3 4 5

Review by photoleif on March 22nd, 2012

Does the trick though I wish the grommet at the top of the combination reservoir / plumb bob were smoother. I'm concerned that the string will be the first component to break. I checked and it shouldn't be hard to replace, but because it should be cotton, that's increasingly difficult to find in our plastic age. The line level works fine, and the chalk is quite visible on pavement, grass and mulch if you sprinkle it (as dots, for instance). The snap line function (what it's really meant to be used for) also works, but again string abrasion will eventually be a liability.
Post a Review
Log in or create a user account to post a review!