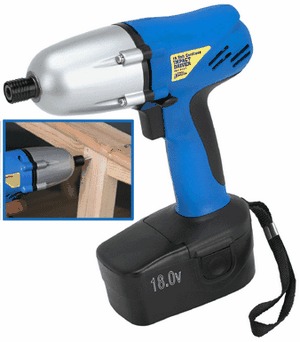 18 VOLT 1/4" IMPACT DRIVER - 94371

Ratings: (5 is best)



1 2 3 4 5

Review by Stormin Mormon on May 20th, 2014

A friend loaned me a similar tool in Black and Decker, to put in cement Tapcon anchors. His worked well. I bought this tool to see if it would work. It does. Plenty of power. Today I used it to put in self drilling hex head sheet metal screws, and it did a terrific job of that. The plastic clamshell case stinks a lot, not sure why. The stink reduced after several weeks. As for me, I really like this tool. The charger is good, also. Has lights for charging, or full charged. Which is nice.
Post a Review
Log in or create a user account to post a review!