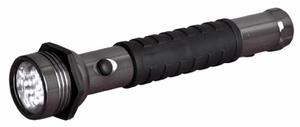 12", 15 LED FLASHLIGHT - 94524

Ratings: (5 is best)



1 2 3 4 5

Review by Stormin Mormon on September 8th, 2010

As with many LED products, the light is blue fog and short range. This light is OK for indoor short distances. But, nearly useless for spotting racoons in trees or reading house numbers. I got the previous version which has three switch settings. Off, 5 LED and 15 LED. This light would be excellent for a hunting camp with no electric, where a little light is needed for potty runs, or midnight snacks.
Post a Review
Log in or create a user account to post a review!