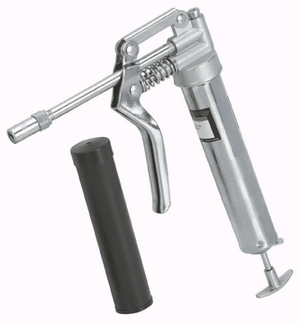 Grease Gun with 3 oz. Grease - 95575

Ratings: (5 is best)



1 2 3 4 5

Review by photoleif on March 20th, 2012

Great buy for about $6 on sale. I keep this in my truck for re-greasing when 4wheeling. It's compact, easy to use and has one limitation, namely the inflexible stem. I used it as-is once, got fed up with that, and purchased a flexible high-pressure tube instead. I had to disassemble the armature a bit and reassemble with a bolt instead of the rivet, but now it's everything I need in a small, portable grease gun. It would have a 5 rating except for the tube issue.
Post a Review
Log in or create a user account to post a review!