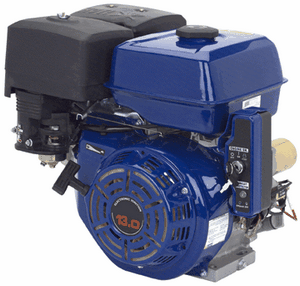 13 HP OHV HORIZONTAL SHAFT GAS ENGINE - 96145

Ratings: (5 is best)



1 2 3 4 5

Review by jomama on January 29th, 2012

Was going to cost over $1000 to repair old Onan 18HP engine on my tractor. I had to make an adaptor plate to mount the Predator engine, but it was well worth it. It charges the battery at about 1A, where the Onan was closer to 2A, so I may need to boost the charge, but have had no battery issues in the 6 months I have been using. Electric starts are immediate. Connecting the throttle cable was a difficult area to access, and took over an hour. Did not bother connecting the choke cable - I just reach over and shut the choke off before I start using. It may be difficult to find parts, and all the HF guy could tell me was to buy the 3yr maint plan, which I did not, as it has a 2yr warrantee anyway. Moreover, you have to pull the engine, and bring it in anyway to use the warrantee. I am running synthetic oil from day 1, and am almost up to the break in hours. This motor fells more powerful than the tired 18HP 2 cylinder Onan, and lifts the hydraulic bucket loader no problem - faster than ever. I will be buying more of these engines as disposables, assuming parts will not be available other than the spark plug. The air filter is just a piece of foam I can get anywhere.

Review by JoBo on April 1st, 2011

I bought one of these for a pressure I was building. There were some loose bolts on the exhust manifold but other then that it's been flawless for over 2 years. Realivly quiet, easy starting, good running and easy on gas.
Post a Review
Log in or create a user account to post a review!