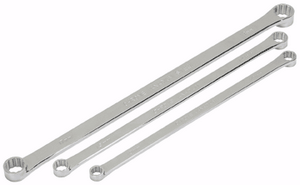 3 PC. SUPER LONG BOX END WRENCHES - 96212

Ratings: (5 is best)



1 2 3 4 5

Review by autoace on September 17th, 2009

I have the SAE and metric set, for my travel box. I have Cornwell and Snap-on performance wrenches also. These fall a bit, and only a bit short of the truck tool brands. The finish is very good, dead center broaching, broad beam edges. If all Harbor Freight tools, were thing good, I would be a more regular customer. For some reason the metric set is not listed at this moment, but they make them.
Post a Review
Log in or create a user account to post a review!