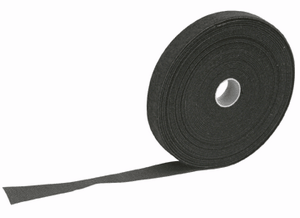 3/4" x 35 Ft. Roll Hook and Loop Cable Strap - 96215

Ratings: (5 is best)



1 2 3 4 5

Review by photoleif on March 22nd, 2012

Super buy if price alone is your object. Unfortunately the hook side isn't "sticky" enough, and thus to secure coiled garden hose or 100' extension cords, you need about double what you would think. Cut very long overlaps, and it's OK. Cut too short (e.g. an inch overlap) and you'll quickly have a mess of whatever this was to hold, and you'll then re-cut a little longer, have a second mess later that night, and then.... you get the picture.
Post a Review
Log in or create a user account to post a review!