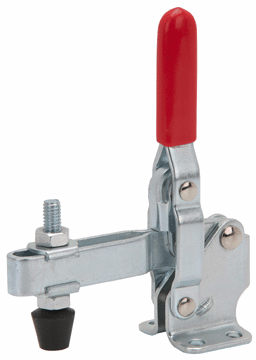 500 LB. VERTICAL TOGGLE CLAMP - 96238

Ratings: (5 is best)



1 2 3 4 5

Review by photoleif on March 23rd, 2012

Crazy-strong. Well-designed but has a very narrow band of uses. The force is only applied handsfree when the lever is clicked into place. This isn't a design flaw, but just something to note. The adjustable depth for the clamp foot is great of course, but since it's flush with the clamp base, that pretty much means you're limited to either very flat workpieces, or the clamp itself has to be raised somewhat, but the workpiece is kept lower. This makes these less useful for me than I had hoped, but it's nice to have them around for occasional needs. I usually just use bar clamps.
Post a Review
Log in or create a user account to post a review!