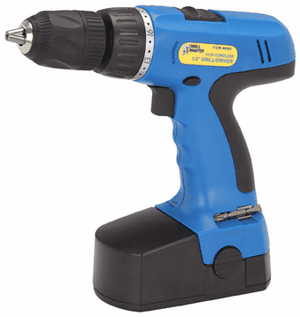 19.2 Volt 1/2" Drill Driver Kit - 96526

Ratings: (5 is best)



1 2 3 4 5

Review by photoleif on March 20th, 2012

Bought one, then bought a second when it was on sale, thinking I might as well have a backup if/when the batteries in #1 died. Well, they did, and about six years later I'm still using the same drill. I am pleased with the torque (when it's fully charged), and am not happy with the battery pack, which is kinda iffy on bad days, adequate for short jobs. The recharge time is about four hours, which hurts if you'd be without it for that long.

I've been looking at far more expensive drills (lithium batteries vs. these which are NiCd) so I guess this indicates that I wouldn't re-purchase it if my "last" one of these dies. I still like it, but I consider it a stepping stone to bigger and better.
Post a Review
Log in or create a user account to post a review!