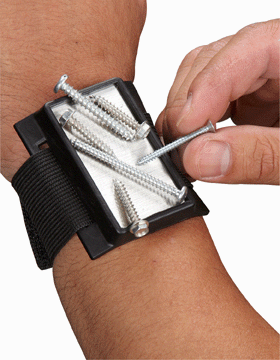 Magnetic Wrist Band - 96533

Ratings: (5 is best)



1 2 3 4 5

Review by Goomer on March 28th, 2012

There was a previous version of this that didn't have the flat plate, it was all all elastic fabric covered, with magnetic ribs sewn into the fabric. That one worked. Seems like a gimmick, and really is, nothing I couldn't live without, but there were times when I was shooting in screws, didn't want to dig into an apron pocket or whatever. Dump some screws on the magnets, it held well and away we went. Naturally, the original disappeared. I bought this as a replacement and it isn't worth a damn. The metal (looks like a mirror) immediately popped out of the plastic, never found any adhesive to stick it back in that held, finally said that's enough and into the trash it went.
Post a Review
Log in or create a user account to post a review!