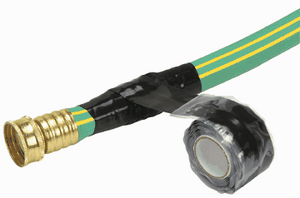 10 FT. X-TREME TAPE - 96807

Ratings: (5 is best)



1 2 3 4 5

Review by photoleif on April 15th, 2013

Actually reviewing #68401 "Self-bonding Super Tape", which isn't in the DB yet. I have the original X-Treme tape too, and I'll post up a review on that, largely the same.

Having used the pricey X-Treme tape before, I thought $4 is a fine price for HF's version. I am actually more impressed by theirs than the original. I cut a couple small strips to protect against scratches due to some exposed wire ends that I couldn't mash with a pliers. This works better than the original stuff in that it's thicker to begin with, stretches more (the 300% claim is entirely accurate), and cinches down very tightly. The original stuff did most of that but never really stuck quite right at the end.

I would definitely buy this again, now that I know that it performs.
Post a Review
Log in or create a user account to post a review!