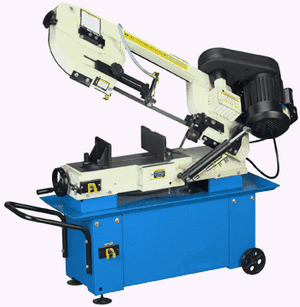 1 HP 7" x 12" HYDRAULIC FEED METAL CUTTING BANDSAW - 97009

Ratings: (5 is best)



1 2 3 4 5

Review by clintinco on October 4th, 2009

I have had this saw for about a week now. The coolant pump works well, the saw has great control, everything was tight and solid when I uncrated it. I plan on changing the fluids out after about 100 cuts, and going with a hardened fine tooth blade, but the blade that came with it works well, but it is a rough cut kind of blade. I looked at the Jets and a few others just like this, and I couldnt find ANY difference, except this one has a larger motor.

As of right now, I am happy with the saw, its a great value at the price and I think it will hold up well for me.
Post a Review
Log in or create a user account to post a review!