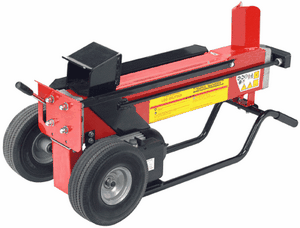 7 TON LOG SPLITTER - 97113

Ratings: (5 is best)



1 2 3 4 5

Review by IONH on May 3rd, 2010

First, let me tell you that the splitter comes filled with oil already, so no need to buy the 1.7 gallons it requires.

I used this splitter on the first day for 4 hours. I was surprised at how well it performed. I was splitting logs that were upwards of 22" in diameter. When a log wouldn't split because it was simply too large, I'd pull the log off and rotate it slightly. Eventually it split somewhere, even if not straight through the middle due to an odd knot.

I would have given it a 4 if other electric/hydraulic splitters were around the same price, but there aren't any that I've seen locally and this one is the only one which isn't a grand or so or more.

By the way, this thing never goes on sale it seems. I waited months. Used a 20% off the $399 regular price and then bought the 2 year warranty for $80 so basically got that warranty for free.
Post a Review
Log in or create a user account to post a review!