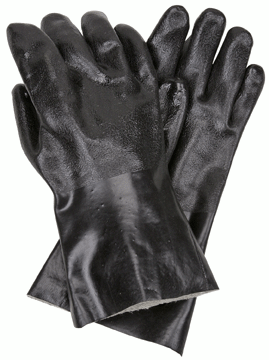 PVC with Dipped Sand Gloves, Large - 99692

Ratings: (5 is best)



1 2 3 4 5

Review by photoleif on March 21st, 2012

Love these. I got them for putting on tire chains in snow. If you haven't tried this, trust me your hands get colder than you've ever felt them, unless you ice fish bare-handed. They work perfectly for this purpose -- they have a slight nap inside which serves to keep the slop down to a dull roar, as I'll put a pair of thin liners on first, then these. They are fairly puncture-resistant and the sand coating does go all around the entire hand portion of the glove. In addition to using them for winter chains I have worn them for hauling around brush in the snow. Why I did this, I'll never be sure, but I was glad I had them.
Post a Review
Log in or create a user account to post a review!