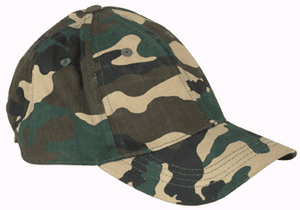 Camouflage Baseball Cap - 99819

Ratings: (5 is best)



1 2 3 4 5

Review by jerrytoo on November 16th, 2013

I bought this cap several years ago, maybe even five years, at my local HF and it is still my "go to" hat for everyday wera. My search brought me to this site and review.

I have many more baseball caps but I keep reaching for this one so finally decided to search online, the badly worn lable is still inside and barely readable, a search for a possible hit online where to find another cap like this, actually several of them.

I will buy several if I ever locate them. They are tough and was very inexpensive at HF years ago.
I very easily give this a 5 Star rating. I only wish HF would find more but being a low dollar, low profit, item, I don't for see that.
Post a Review
Log in or create a user account to post a review!