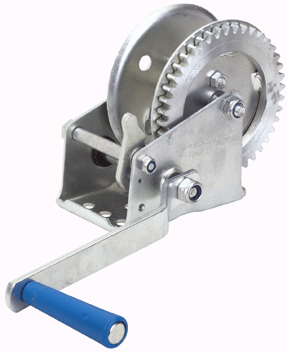 1000 Lb. Capacity Hand Winch - 65688

Ratings: (5 is best)



1 2 3 4 5

Review by photoleif on March 21st, 2012

Got this to assist with lifting my truck topper off for cleaning, repositioning and replacing the gasket. I mounted it on a 2x6 crossmember on shelves I built, and have its cable fed through a pulley (which I had to disassemble to get the cable through), and then that's hanging off a D-ring, all of which I purchased at HF. I use a pair of 2x4s positioned under the topper and webbing to connect those to the hand winch hook.

It may seem a bit Rube Goldbergian but it really does work, and is quite stable. There would be no way I could otherwise lift the fiberglass topper. The winch has a lock, of course, and a reverse position. Zero complaints. Well, I had to grease it a bit beforehand. A nit.
Post a Review
Log in or create a user account to post a review!