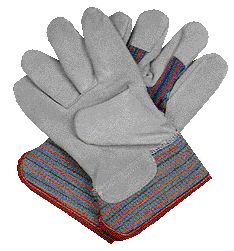 Leather Work Gloves, 6 Pairs - 37329

Ratings: (5 is best)



1 2 3 4 5

Review by photoleif on March 21st, 2012

Not too bad. Now listed as 5 pairs #66287. I go through a pair of these in a couple days of building rock walls using rip-rap. They're not especially comfortable, but they get the job done. The stitching comes out sometimes, and the leather of course wears through. They don't protect against rose thorns in any way, but are fine for rock or CDX plywood. They appear to be one size fits all, and they're a bit sloppy on my hands, but for about $1.40 a pair, I won't complain any further.
Post a Review
Log in or create a user account to post a review!