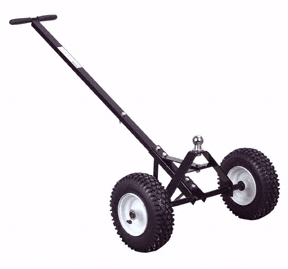 HEAVY DUTY TRAILER DOLLY - 37510

Ratings: (5 is best)



1 2 3 4 5

Review by Goomer on August 30th, 2013

Another tool I forget I have until I need it. Had this for about 5 years, its one of the few HF tools that I see no place to improve on, modify, reinforce...its just like when I bought it. Its stored outside, holding up very well. Tires have never gone flat, low, but not flat. And what they lose, they lose slowly. I may have put Slime in the tires, can't recall if I did or not. This dolly makes tight maneuvering of smaller trailers a breeze. No regrets, highly recommend.
Post a Review
Log in or create a user account to post a review!