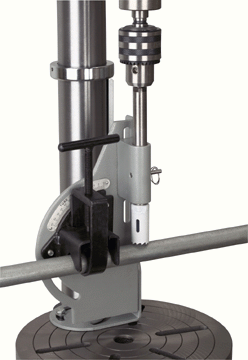 PIPE/TUBING NOTCHER - 42324

Ratings: (5 is best)



1 2 3 4 5

Review by Goomer on February 25th, 2017

Not perfect, but it sure beats notching by eye in any quantity. Some tweaking (shimming,etc.) necessary and it way works best in a drill press. Very accurate cuts are possible, along with being able to make an accurate partial cut (at the end of the tube). Not one of the the necessities in life, but when purchased was money well spent. It has held up well over the years, I keep the shaft oiled and cutting oil helps out a lot.

Compared to other equivalent (identical?) tubing notchers available, this is still a pretty good deal by itself. With a coupon, unbeatable.
Post a Review
Log in or create a user account to post a review!