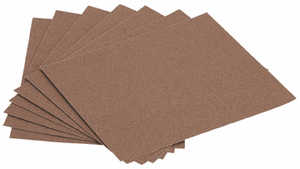 50 GRIT GARNET SANDING SHEETS, 7PK. - 92741

Ratings: (5 is best)



1 2 3 4 5

Review by photoleif on March 22nd, 2012

I really wish I hadn't bought these. Not like it's a lot of money down the drain. Still, they readily lose their grit, and because it's a plain paper backing, when you fold the sheet to break it into fourths for a palm sander, it breaks unevenly and has a high likelihood of cutting your hand. I am very displeased with this product and will not make the mistake of buying it again.
Post a Review
Log in or create a user account to post a review!