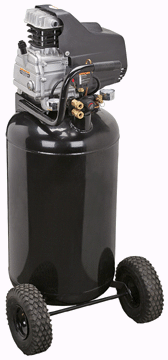 3.5 HP, 25 Gallon, 125 PSI Air Compressor - 99925

Ratings: (5 is best)



1 2 3 4 5

Review by avnsteve on January 1st, 2012

Yes, it did make air for about the first 4-5 hours of use, but the spring steel reed valve in the head wore out and broke, no longer makes air. No parts support, a call to the 800 number gets you switched all over the world and still no part number or anything, genuine frustration. avoid these compressors at all costs.
Post a Review
Log in or create a user account to post a review!