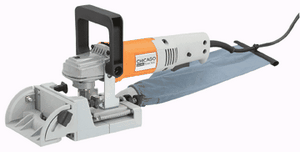 4" Plate Joiner - 38437

Ratings: (5 is best)



1 2 3 4 5

Review by lanya on October 16th, 2010

I have a Dewalt. Again, one of those "didn't bring" and Horror Fright is within 10 blocks of where I needed the use of something.

Plastic, plastic everywhere ... but it did the job.

It may take 4 to 8 minutes longer to get everything adjusted and some frustration and extra fiddling (it ain't a Dewalt or PC). But, what in the world do you expect for a forty dollar number, less the ever present 20% off coupon. Definitely NOT something that I keep in the shop, but it's riding along in the back of my truck (somewhere), for when I need it and didn't think I would, on site.

Perhaps it ain't a "winner" but it's in the "keeper" column.
Post a Review
Log in or create a user account to post a review!