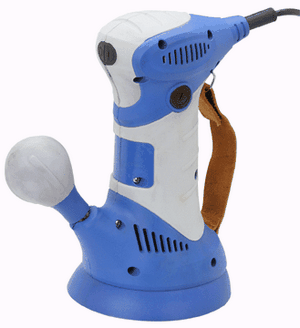 Electric Paint Remover - 65990

Ratings: (5 is best)



1 2 3 4 5

Review by Goomer on June 3rd, 2013

Well, it does work and works well. But, in a typical HF cost cutting move, they cheapened the pad locking nut and used a plastic shaft. When it gets warm, and it will, the nut expands, loosens and eventually lets go. There seems to be a finite number of times this can happen before premature wear sets in. the pad fastens are the weak link. So what could be a great tool, just doesn't hold up in the not so long run.

I made a steel nut to hold the pad on, but the plastic shaft then becomes the weakest link. However, in the short run it works quite well. If these shortcoming were addressed I would buy another.
Post a Review
Log in or create a user account to post a review!