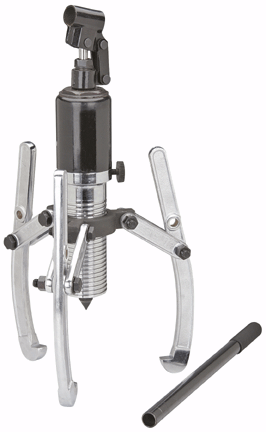 12 Ton Hydraulic Gear Puller - 66657

Ratings: (5 is best)



1 2 3 4 5

Review by hllywd62 on December 7th, 2010

I bought this gear puller to assist me in removing stuck/rusted on brake rotors for my Hyundai Elantra. It is HEAVY, weighs like 25 lbs, and is solid..I was alone while using this, and I recommend you have a helper with you, because its so HEAVY!...it was successful getting my rotor off per se, it has so much pulling force, and the rotor was so rusted on, that my rotor just snapped in half. I ended up having to grind and chisel the rest of it off. all in all though I would recommend this tool for its shear brute strength!!..good luck!!
Post a Review
Log in or create a user account to post a review!