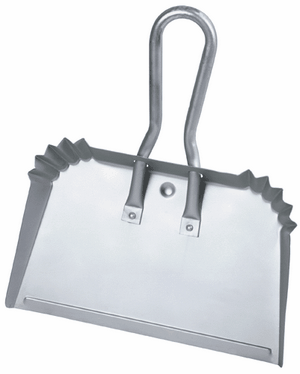 16" Super Wide Steel Shop Dust Pan - 67068

Ratings: (5 is best)



1 2 3 4 5

Review by photoleif on March 22nd, 2012

Super buy! I love this thing. It's the largest dust pan I could find anywhere, and close enough for a 24" garage broom. Comes with an orange guard for the front, which is nice to keep so you can use the dust pan on tile, for instance, without the risk of scratching the tile. The thing is almost comically large. The handle is big, easy to grasp, and feels very solid. I probably shouldn't be so excited about a darn dust pan, but it's really good.
Post a Review
Log in or create a user account to post a review!