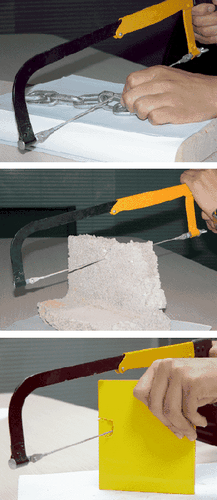 "The Incredible Blade" Carbide Cutting Rods, Pack of 2 - 96274

Ratings: (5 is best)



1 2 3 4 5

Review by photoleif on March 23rd, 2012

These are superb. To think I used regular steel hacksaw blades for all those years. Then this thing comes along and destroys the competition. The only drawback to these is they eventually snap before the point that the carbide bits have chunked off. Still, at their low price, I grab more every few times I visit HF. They go through just about anything, and so long as you don't mind a slightly erratic 1/8" cut, they're excellent. If you have to have straighter cuts, look into blades of some sort.
Post a Review
Log in or create a user account to post a review!